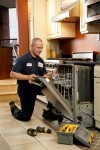 Denver Appliance Professionals is proud to be Denver's trusted choice for all sorts of appliance repair services. Contact us for refrigerator repair, washer and dryer repair, and much more, and expect lasting results. We have more than 25 years of combined experience in the appliance repair industry. We offer superior service at a reasonable price.
appliance-repair-denver.colorado-biz.com

TraffiK JamZ Car Audio has provided the Denver area with affordable mobile electronics and high-quality installations since 2006. But with more than 26 years of hands-on experience in the car audio trade, we pride ourselves on our vast product knowledge and dedication to long-lasting craftsmanship. Contact us today for everything from car stereos and mobile video electronics to window tinting.
car-audio-denver.colorado-biz.com